I recently had to ask myself "why is blogging so hard?".
I once lost my mojo for blogging. Actually, I wonder if I ever really had a "mojo". It always seems like hard work. Funny that.
I have to admit in the past I'd been disheartened about this whole blogging thing and as a result I'd left my websites to stagnate.
A stagnant website doesn't exactly attract visitors. One of my websites – strike that – two of them are seeing no traffic whatsoever. One is on Page 7 of Google, the other is nowhere to be seen.
Once I was so proud of these sites. I had cobbled them together quite quickly, written some great content, sourced some complementary content from reputable sites like ezinearticles.com and from guest bloggers, and got the sites ranking and moving up in Google's eyes quite well. When I got to page 1 for 2 of my sites, I was thoroughly proud of myself.
So what happened?
I hadn't made much money from my sites. I had poured so much effort and spent so much time making and tweaking and building my sites, but no money was coming in. I knew I had the right tools to succeed, but it wasn't happening fast enough and I wanted fast. I wanted a short-cut. I'd worked for long enough. I wanted it now and I wanted it fast.
Shiny Object Syndrome hit me.
I, like many newbie Bloggers and Internet Marketing fledglings, deluded myself that there must be a software solution that could do it all for you at the touch of a button. And sure, there are plenty of software products that can populate your blog for you, if you're prepared to pay some guru $997.00 up front and $197.00 a month for the rest of your life, go through a massive video training series which will take you 6 weeks of studying before you can even start to understand the process and start applying it to your website. Sure, it's a great software product, but remember – I wanted something FAST.
All the while my bank balance was going down, down, down. Then my tenant (I had an investment property) moved out and I was six months without rental income until I sold the property.
Things were looking really bleak for a while. Financially struggling, I also neglected my health, gained weight, became reclusive and intensely introverted. I didn't realise how close I got to rock bottom. Financially, in my health, emotionally and mentally.
I had creditors ringing me almost daily to pay my maxed out credit cards' overdue balances. The desperation of being unable to pay my mortgage meant I also had to stop paying the guru – probably a good thing really – as I never felt like I was being my authentic self, by populating a website with his push-button software.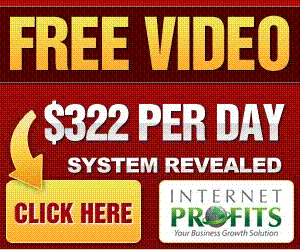 Things got better financially when I no longer had to pay that investment property mortgage. Phew.
But I'd given up on my websites while I "tried" the guru's software. And after I could no longer afford that expense, I just quite simply gave up on the idea of making money online.
There I was, trying to make money online, yet expecting it to come without me doing the work.
I was expecting the money to pour in, but I wasn't consistently doing what needed to be done to ensure my site was:
– Fresh and Current
– Attracting Visitors
– Being shared on Social Media
– Being updated with new articles frequently
– Great in Google's eyes, with all the correct SEO
– Actively Promoted on Social Media
What's the point of having a blog if you're not prepared to write it?
To blog or not to blog?
I guess that's what I began asking myself then. Why was blogging so hard for me?
I was lucky back then, I had some time to evaluate my life in those few weeks. 2016 was nice and fresh still. I did set myself some good resolutions and have kept them up – yes, it's now 2017 and I am still working these resolutions – go me! These resolutions were related to my health, decluttering, and ridding some bad habits. I also had time off my full-time job for a week, and with a sparkly clean house with much less clutter, my mind was freed to think about things I'd pushed aside for some time. My blogging was one of the things that was abandoned when life became so difficult.
So 2016 was the time for me to start afresh. It started with setting myself a new goal, and that was to start using my blog to help me. This post was the start of a new me. This post turned out to be the catalyst to how I figured out why blogging was hard for me – I learnt it by blogging. With a new found energy, lots of commitment and a plan of attack, I started writing again. I started making plans again. I set myself some goals and I got a fire in my belly to make it work this time.

Where to now? Pick a page!!!!
Spinrewriter – if you're struggling to come up with your next blog post, ask SpinReWriter to do a quick re-write of something wonderful you've found online. Then you can edit it to your heart's desire and put your own spin on what was mentioned. Spinning content isn't underhanded, it's a great way to re-use good internet articles and put your own individuality into the new article.