Have you thought about what would you do if you lost your job tomorrow? I have. Quite recently. Although, when I think about it, I think I've been thinking about it since the day I started work nearly 33 years ago. Having a stable job has been a wonderful privilege. I look back over my life and wonder what it might have been like had I not been employed.
I've had the fortune to be with my current employer for 31 years – a life sentence, some might say! But it is a real rarity these days when people change jobs every few years, and stable employment is enjoyed by a lesser fortunate few. I look around my workplace and think of all the people I've worked with over the years – there are not too many of "us" left – the staff with longevity. I'm guessing a hundred in my building might have 20+ years. That's a 20-storey city building.
Sadly, but (and, I believe, necessarily) my employer just announced 900 jobs will have to go this year.
Are "we" – the staff with longevity – again, in the firing line? Only 3-4 years ago, we had a round of redundancy packages handed out. 180 took their golden handshake, many of them were the ones with longevity. My boss, his boss. So many people with years of knowledge. Gone. Now it's about to happen again, on a much bigger scale. These are nervous times.
In "Signs you should quit your job", on MyVeryOwnBoss.com, Faith writes about signs of your impending ejection".
"If you fail to quit when the going is good, then watch out for these signs of your impending ejection:
Being a subject of endless accusations
Being summoned to disciplinary hearings over flimsy issues
Getting warning letters on issues which previously did not attract anyone's attention
Being given unrealistic targets
Being transferred to some forgotten place
Being moved departments to areas that do not even fit your expertise
Getting a long, meaningless title such as Assistant Head of Planning, Projects, and Quality Auditing
Not getting salary increments when others are getting them
Being refused approval to attend conferences you have always attended in the past
You resenting the beginning of every week and looking forward to the weekend
You resenting a call from your boss
Noticing that if it were not for the money you would not do the job"
Faith's post is a very interesting read, and a topic close to my heart at the moment.
My father's employer employed many of the tricks in Faith's list in the last few years of his employment. I remember how he was moved from job to job, and given meaningless (or no) work to do. Dad didn't let them break him. Instead he taught himself computing. He made himself irreplaceable. He became terribly important to the company because he was one of the very few who had any knowledge of computing.
I wonder if I may be a target for a redundancy package Not because i am redundant, nor that my position is redundant, but because I cost a lot. My defined-benefit superannuation is going to cost my employer a pretty packet if I stay with the company till retirement.
So it makes me think about "what would I do if I lost my job?".
Truly, I'd love to have the time to "work" at being my very own boss.
But I wonder if I have the aptitude necessary to by my very own boss. Do I have the character, willpower, fortitude and stamina to do my work at home job full time? Can my work at home job generate me the kind of money to replace my employer's salary?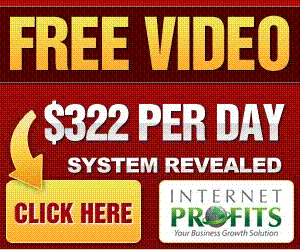 These are great questions. Matthew Santoro lost his job in 2009 and went on to create a fascinating Youtube Channel which is his "job", and he loves it. The possibilities are endless! Watch and listen as Michael recounts his feelings on the day he lost his job.
In her book "Lost Your Job Now What", author Terry Kohl also explains that the possibilities are endless. You may be fearful of what the future holds. You may be worrying yourself into an illness, carrying that stress over into your family life, and losing relationships due to the strain. You may be asking yourself questions that appear to have no answers.
Her book will change your life. As of the day you lose your joy, you are through with dead-end jobs, not being in control of your future, and being fearful that someone else's decisions will leave you stranded with no income. Lost Your Job? Now What! Now, the possibilities are endless!
Jirina explains in her powerful and inspirational video above, that you have the power to think, learn, create and adapt.  You can take charge of your own future. Being made redundant is not the end of the world, it's  the start of the next phase of your life.
What would you do if you lost your job? I'd love to read your ideas and plans for the future. Please leave a comment below and let me know your plans for what you'd do if you lost your job tomorrow.


[image-seo]