How do you get people to "get you", to understand, like and trust you?
If you're like me, you'll want to know a bit about the bloggers that you place your trust in.
As a blogger, you will need to make decisions about how much of your personal life you want to share on your blog in order to gain the trust of your audience. It takes a bit of "getting personal" in your e-mails and posts in order to engage your audience and help them to understand you and trust you.
This really is essential due to the fact that prior to anybody joining your e-mail list or purchasing items from you, they need to trust you. Without such trust, absolutely nothing will happen.  Your call to action will go unanswered unless you've created trust.
To develop and engender trust, you need to let your readers learn a little bit about you. They have to understand who you are, what your likes and dislikes are, and even something about your domesticity. Your readers want to know they're investing their time reading your posts, and/or their money buying your product or your recommendations, in someone they can believe in, like and trust.
However or nevertheless, when you expose individual, household details and personal information, you have to take care not to put at risk your family's security, and the safety of your personal information.
Really, you can keep your domesticity to yourself if you want to. But letting people know a little personal information will help them to relate to you as a genuine individual, without exposing too many details about your personal life.
So the difficulty is where do you set your limit, what will it cost? What individual details can you securely expose?
The opposite concern is that you do not wish to be perceived as a weirdo by getting too personal with your readers. You know the type… the ones who tell you that God has guided you to read my post, or the exact details of the diaper you had to change last night. Not to mention how much you had to drink last night or what you had to eat at the snazzy French Brasserie yesterday – we get enough of that on Facebook, SnapChat and Instagram.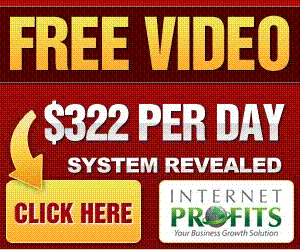 I've created a few tips for you.  Follow my ideas listed below to develop that individual connection, while keeping a balance between being aloof, and getting too personal.
1.Decide How Much Personal Information You're Prepared to Share
Before you write your first blog post, you should already know how personal you want your blog to be. Some bloggers choose to blog with their real names and include personal details about their lives. Others blog with a pseudonym, or fake name. If you're either a private or open person, the decision on whether or not to reveal personal information on your blog probably seems pretty straightforward. However, there are a few things everyone should consider when deciding how much to share.
2.Compose Your Posts and Pages As If You're Talking with One Reader
Resolving the reader as "you" makes them seem like you are composing an individual e-mail to them. It's as if you were sitting across the table from them while drinking coffee. It's like you have actually made the effort to sit right in front of them. Nobody else is reading your words.
It's an unusual thing. People do understand that countless others are getting the exact same message. However if your e-mail brings a truly individual message, your readers will feel like you are talking with them alone. You develop an individual bond. Yet you are not exposing a great deal of your personal story.
3. You Can Be Individual Without Giving Away a Great deal of Information
On your Monday early morning e-mail, you can inform your readers that you spent the weekend BBQ'ing and strolling on the beach with your Family.
You took pleasure in rock-climbing, you had a couple of bevvys… however you do not need to expose where you went. It's not essential anyhow!
Telling about how you spend your spare time can help your readers think you're a normal person, a routine individual. You do not need to threaten your personal privacy by revealing too much.
4. Leave "Author Mode"
This is specifically appropriate to less skilled online authors. You might be an exceptional author. Every sentence might be grammatically ideal. However you will sound stiff and stuffy.
Compose your emails and posts like normal people talk. Usage brief sentences. Start some of your sentences with "And" or "So" or "But," much like you do when you speak to a buddy. You're sitting across the table having that cup of coffee, remember?
If you speak with your readers like an ordinary everyday person off the street, you won't expose too many individual details.
When you do this, you will quickly develop an individual connection with that single reader, (plus the countless others on your newsletter).
5. Keep Household Names to Yourself
Everybody relates to the reality of normal family life – the psychological stress between members of the family. The average ordinary things in life. After all, they become part of daily life. However there is no need to use real names.
Writing stories is an effective method to capture the interest of your reader. Your stories will be specifically real when they include psychological disputes and family drama. We all have family drama!
You can develop the sensation of connection and sharing by describing members of the family as your other half, your better half, your child, DH (Dear Husband), DW (Dear Wife), DS or DD (Dear Son or Dear Daughter), without revealing their names. The effect of your story will be just as strong. Many of the online parenting forums use this kind of language, so it's reasonably familiar to most readers.
6. Should I Blog Anonymously?
Lots of people ask if you need to merely blog anonymously. My response is that you will develop a much more powerful connection with your readers if you can be open, personal and individual.  Anonymity won't inject personality into your blog.
Blog Basics from GFCLearnFree.org tells us that: Whether you choose to make your identity public or be completely anonymous, you should be cautious about sharing personal details online. As you decide how much you feel comfortable sharing, keep this in mind: Once you post information about yourself online, it's almost impossible to be totally anonymous later, even if you remove the information you shared.
Please be protective of your children's images too. Remember that a website is very public (unless you've made it a membership site). Your kids deserve their privacy too.  Photos should be discreet and not reveal too much information about their whereabouts.
Follow these pointers,

and you can touch your reader

in such a way they will remember.

Talk straight to each one of them,

in an individual and interesting way.

Where to now? Pick a page!!!!
Spinrewriter – if you're struggling to come up with your next blog post, ask SpinReWriter to do a quick re-write of something wonderful you've found online. Then you can edit it to your heart's desire and put your own spin on what was mentioned. Spinning content isn't underhanded, it's a great way to re-use good internet articles and put your own individuality into the new article.