Do you suck at goal setting? I did…
There's only so much you can do to set your goals, and make a plan.
You can break it down into achievable mini-goals, you can be S.M.A.R.T about it, but unless you're ORGANISED (organized to you from the USA), sometimes LIFE will get in the way of your ability to make progress with your plans.
You can desperately want to achieve a goal, but if you have:
school lunches to be made
bills to be paid
errands to run
urgent things to be done
children that crave your attention
assignments that can't wait
shopping for food that just cannot be put off any longer
A house that needs to be cleaned
Facebook, Twitter, Pinterest, Snapchat newsfeeds to connect with
Grandmother to visit
Cousins who need help with a working bee
School Fete Cake Stall to make and bake for
… where on earth do you find the time to dedicate to working on your goals?
This is why I suck at Goal Setting. Because LIFE gets in the way!
The trick (if you can call it that) is to stop WASTING TIME and to GET ORGANIZED.
Sure! You say.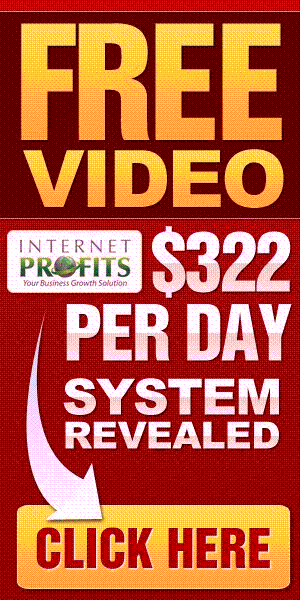 That little list up there is only a teensie bit of what you have to achieve TODAY. What about the rest of the week, month, year? Eek! It's enough to send you round the bend or crawling into a corner, sucking your thumb in a foetal position!
In fact, that's the way many of us deal with the "too much to do" syndrome – we plonk ourselves on the couch after an exhausting day and watch the box – inane rubbish spills out from the TV all day long, and we convince ourselves that we deserve a break! Yet what do we do with that break? Watch what is effectively RUBBISH. This might be your escape, or you might turn to an equally ineffectual use of your time, drinking, gambling, the list goes on. And you wonder why you're not getting anywhere with achieving your goals?
You are WASTING TIME.
It is impossible to achieve your goals if you spend your spare time doing nothing.
So there's a tricky balance that needs to be sorted out in your life – getting organized is the only way you're going to break the cycle of BUSY and BREAK-TIME.
Sure we all need to have a break from the constant business of life, but we need to be selective about what type of activity we do in that break-time. Hoarders are a great example of people who are so overwhelmed with their day to day lives, they are completely paralyzed to make a start on the thing that is most important, which is to START – to make some progress, even the tiniest of baby-steps towards being more organized.
The FlyLady.net was one of the most inspirational sites for teaching me about getting organized. What Marla teaches is that by getting organized, you learn to FINALLY LOVE YOURSELF.
I sometimes think that being disorganized is the same as being overwhelmed. And when you are overwhelmed, the easiest way to cope is by masking the problem, avoiding dealing with it and procrastinating. TRAPPED!
As you descend into more and more of this avoidance behavior, you begin to dislike the behavior and in fact, to dislike yourself.
This is a pretty significant thing to learn of ourselves. This is why FLYING is Finally Loving Yourself. I don't hesitate to recommend you visit Flylady.net and see if her tips can help you. She has some quirky little acronyms like CHAOS (Can't Have Anyone Over Syndrome) and STUFF (Something That Undermines Family Fun), among others. Her homey attitude and down-to-earth nature are generous of spirit, and she and her team teach great home organizing tips.
So we've talked about BUSY vs BREAK-TIME
And we acknowledge that life gets in the way sometimes, of achieving our goals.
So how can you more effectively live your life without needing to have that BREAK-TIME when you WASTE-TIME?
I'm not saying that you should be on your feet for 16 hours a day and never have a moment to recharge your batteries! I'm talking about the waste of time breaks where we achieve nothing! Breaks like:
downing a six pack of bourbon because you're stuffed and you feel like you deserve a break
Watching Days of Our Lives because your life is so uninteresting and surely you can live vicariously through these plastic characters?
Putting on your headset, lying on your bed, day dreaming!
Better uses of your time might be:
Going for a massage to release all that tension, then feeling revived and ready to tackle the next challenge
Reading an inspirational novel or website or blog post that gets you fired up and feeling pumped to tackle the next challenge
Playing with your child on a purely childish level, and having lots of hugs, kisses and tickles, restoring your relationship for the next little while (or till the next tantrum)
Having a 'real' conversation with your significant other, not about money or their day, but about their issues, their future, their plans
Having a 'date-night' to restore the balance in your relationship
Getting a hair cut, ensuring you get the scalp massage at the same time – leaving you ready to tackle the next challenge.
The wonderful thing about all of the above activities is that you've had your BREAK-TIME, but you've also been productive and achieved something at the same time as having your break. This leaves you feeling fulfilled, full of energy and ready to tackle what life throws at you next.
My first step in fixing my issue of sucking at achieving my goals was to eliminate the time-wasting break-time.
Sure I need a break, but I don't need to waste those hours doing something that achieves nothing!
If you can identify the times when you are doing something to give yourself a break, BUT it actually serves no purpose – then think to yourself… "how am I feeling about myself in this moment?" My guess is you're feeling some self-loathing, uselessness, laziness or sadness.
Right?
So STOP wasting your life!
Get up off that couch and reward yourself with a BREAK-TIME that contributes to your well-being and to your self esteem.
For more inspiration on setting your goals and making plans, check out the links below
You might be interested in:

Where to next? Pick a page!!!!