I came across a phenomena called "100 goals in 100 days".
Feel free to Google it.  There are lots of YouTube videos about this idea and quite a few great websites.
It's all about making 100 goals… and WRITING them down. It's about making (not achieving) 100 goals in one hundred days.  Don't think for a minute that it is about ACHIEVING 100 life goals in 100 days… that would be ridiculous.
There are some good elements of the idea of achieving 100 goals in 100 days.  It's quite a stretch target to aim for.  But any kind of goal that you could actually achieve 100 of, in 100 days… well, these types of goals are not LIFE GOALS.
You can't really aim to achieve a LIFE GOAL in any one of your 100 days.
I feel that the 100 goals idea is a great way to achieve some the the TASKS that contribute to your goals, and get that done in your 100 days. But you musn't think for a minute that I'm encouraging you to set and achieve 100 goals in 100 days. Not. Possible.
Anyway….
Coming across this idea, set me to thinking that many people would struggle to even figure out 100 goals in 100 days. Remember these should be life goals – your 'bucket list'.
Could you create your own list of your best 100 life goals?
I would like to challenge you to try.
Sitting down to write out this list (or type it) is a very cathartic and self revealing experience.

Sit down at your desk or your laptop/tablet. Turn off all distractions and really focus on you.
Allow me to give you some ideas so you can come up with your best 100 life goals.
Who are you now?
What do you like about yourself and what don't you like about yourself?
What are the things that keep you busy, active, happy and not-so-happy.
These are really easy questions to answer and from these answers, you can easily get a handful of great goals.
Who are you now?
Here's my example of Who am I now!
I'm a mother who doesn't have enough time to do all the things she MUST do. You know what I mean… the responsibilities of being a parent.  I struggle to get everything done:
cleaning,
washing,
ironing,
child-care,
gardening,
homework,
schooling,
reading,
meal-making,
taxi duties,
nurturing,
cuddling,
swimming lessons,
soccer practice,
fun-time and
parental responsibilities
…all fitted in to my day. 
Add to that, I work full-time and I'm trying to help others with their goal-setting.
I love
the feeling of achievement that I get from writing and from goal-setting, yet the time I apply to it doesn't satisfy me.
making websites, helping my customers with their websites and SEO
doing a great job of the things that I'm good at, although doing my best job is not possible because I'm doing so many jobs!
catching up with friends, enjoying walks and hiking, restaurants and bands, yet I don't get to do this enough.
farmers-markets, cooking and scrapbooking, but I don't know how I can fit all of this in!
So, there, I've done a really quick summary of the things going on in my life that are contributing to me not feeling like I'm achieving my goals.  
But, HANG ON!  
I haven't even set my goals yet…. have I?
Funny how that works.  
You didn't even realize that you have goals.. all you knew was that you had things holding you back, stopping you from doing the things you really want to do.
You do have goals, don't you!  But perhaps you've never really written them down.  
Perhaps they've been hiding in your mundane day-to-day, while you've been just trying to keep on top of everything!  
Here's a great start on my own list:
Employ a home cleaner to come fortnightly or weekly
Enrol my son in swimming lessons AND take him.
Start a "Control Journal" (Flylady.net) and get on top of all of the things I need to do.  This will really help me to schedule in all the activities I need to really get organised like:
Do the dishes every morning
Do a load of washing every night.
Do my tax return on time!
Pay my bills when they arrive.
Set up a 'reading' planner and follow through with it every night to ensure my son gets his little books read.
Make a list of all the people I need to phone and schedule them into my calendar.  Dad needs a phone call every couple of days!  My best friend deserves more than once a week!
Follow all of the instructions in Wealthy Affiliate and really learn how to make money online, while all the time making the internet a better place!
Pay down all my credit cards and if I can't, get a 0% balance transfer credit card from Bankwest (the cheapest on the market in Australia).
You might find that your own list can come together really quickly when you follow the prompts I've given you and simply write out a bit about who you are and what you don't like and do like about your life.
But did you notice something about my list?
It's not really a list of my best 100 life goals, is it?
(And yes, I know there's only 5 so far).  I've fallen into the fatal trap of getting bogged down in my day to day.  Face Palm.
It can be a really difficult task to focus on LIFE GOALS, when you're so focused in the here and now.
So now, I need to challenge you to forget about the 'details' of your day to day.  These are the things that are dragging you down and keeping you from opening your mind to the real future that you could achieve through setting great goals.
Would you like to hear my real top 5?

Set up some really quality internet sites, with the infrastructure in place for them to look after themselves and generate my passive income, all the while contributing to making the internet a better place for us all.
Pay down my mortgage and investment loan so that the rental income pays for the mortgage and I can use the capital growth my properties have achieved, in order to buy more investment properties and set my children up for their best financial future. This includes building two properties where there is now one, and setting myself and my family up in their first ever brand new home!
Free myself from my J.O.B so that I have the time and energy to focus on my family and my goals. e.g. R.E.T.I.R.E.  Don't get me wrong, I love working, but I really don't want to spend too many more years working for a BOSS.
Travel with my family and friends before I get too old or they don't want to travel with me! Cruising is my favorite form of travel.
Be able to contribute back to society – to charities – to worthwhile causes – to helping others to achieve better things in their lives.  To be philanthropic and generous of myself. To help find solutions to homelessness in my own city.
Tackle the biggest issues in my health head on. Get Laser Eye Surgery. Solve blood clotting issues. Neck Surgery. Muscle Wastage solutions. Exercise routines. End the relationship with alcohol.
Use my vacation club to take 4 holidays a year, explore this beautiful country first and then expand my horizons
More of my 100 goals in 100 days here
Wow.  There's a bit of a difference between List 1 and List 2, isn't there?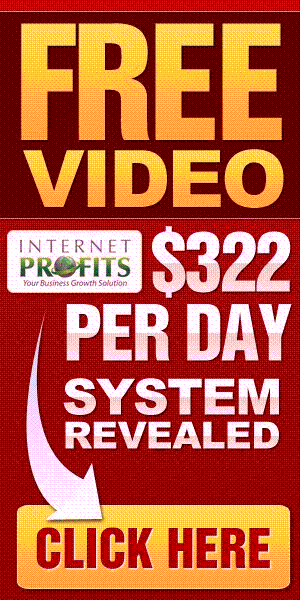 Here then is my challenge to you.  You may be a bit overwhelmed by the idea of 100 goals in 100 days, so here's all I ask of you.
START

a list of your goals.

They don't have to be the best 100 life goals.

They just have to be a list.

The important thing is to get that list WRITTEN or in print. Put it somewhere that you can refer back to it regularly.

Goals need to be visible to you, else you'll forget you set them. When you're receptive to working on the goals, pop back here for more on how I created my best 100 life goals list.

So, let me know if you've found this page interesting.  Please feel free to leave a comment below. Check out the List.ly list below and feel free to add your own favorite goals to make the list more extreme!

___________________________________________________________________

Where to now? Pick a page!!!!
[image-seo]