If you're new to blogging, or if you have a personal blog, or if you are a small business or a startup wanting to connect with your audience – one of the best ways to connect with people is to do so on a personal level.
Tell them something about yourself or about the team you're working with…
It's the people behind a website or blog (that is YOU and your team) that will really help you to make a connection with your readers – your potential customers.
So, how do you connect with your audience?
Get Personal With Your Blog's Audience
So we all know that to be successful in blogging,
you must connect with your audience
on an emotional level using valuable content
that solves their problems.
Joseph Gulfo on Inc.com tells us that firstly we must Truly want to connect with your audience. Joseph goes on to say that his whole being and self-worth is wrapped-up in connecting with his audience.
I think this is so important as a blogger. You have to feel a passion in your belly for HELPING your audience by giving them what they want and need.
But a passion for marketing and selling is not going to win over new visitors to your website. New visitors want to quickly assess whether your site is one worth hanging around.
A great website theme – a wonderful responsive look and feel – with beautiful colors, images and look and feel – will go some way to helping keep a new reader on site for a short while, but if your posts are immediately about achieving a sale, your customers are likely going to leave. The customer is not going to give money to a complete stranger!
Connecting with your prospective customer
In order to build trust, respect and admiration, you need to be personal. Your readers are likely to appreciate your posts more if you inject a bit of personality.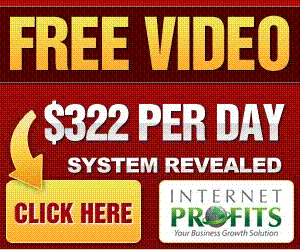 Some bloggers have masses of personality – fabulous writers with a command of the language and a humor that keeps people on their site. (For example, I spent hours on MrMoneyMustache.com yesterday – his writing is quirky, humorous, full of personality! It's also really interesting, helpful and it kept me glued to his site).
What is it about his site that entrapped me? (among probably thousands of others, given the engagement in the Comments Section)?
He injects a little bit of himself, his personal story, into every post.
For Example:
See, there's a bit of humor, a bit of history, a bit of hope for the future. It's personal and it builds rapport. People will like, trust and buy from someone with whom they have built a rapport.
Michael Cheney claims to have an eminently successful email marketing strategy (and the riches to prove it) that resulted from his sensational way of writing! Here's a sample:
CHENEY'S FINE EMAIL THAT I MIGHT GET SUED FOR SHARING:
Most of Michael's emails are full of personality. Personal touches, stories and smatterings of normal human authenticity. He gets opens. He gets sales. He gets subscribers. Because he's successful, but also because he's normal and authentic.
This Youtuber from Let's Make More Dough explains a little in this video about how you'll be more able to connect with your audience if you use your "authentic voice" in your blogging. Basically, she's reinforcing the idea that you should tell your story in order to connect with your readers.
So, with that in mind I have….
A 31 Day Blogging Challenge for my readers
– and I'm going to do it too!
I came across this 31 Day blog post ideas in an image on Pinterest, thanks to a website that is no longer "alive" (Its domain name is up for auction). Sadly, as I have seen so often – and I'm sure you have too – another blog bites the dust. I find it terribly sad that so many bloggers just give up! There is so much opportunity to be had online. Oh well, I guess it means another domain name available to us who are willing to forge on with our blogging…
But I digress.
This challenge is about injecting your authentic voice, YOUR STORIES, into your blog posts for the next 31 days (or the next 31 posts, depending I guess, on your posting schedule. I want to challenge you and I to write stories into each post in order to get your personality out there for your audience. Just be careful not to give away too much, as you need to protect your privacy – here's more about protecting your privacy while being authentic.
Now this challenge doesn't have to be about a full post for each of the 31 topics. Like Michael Cheney above, you can just post a paragraph on the subject, before going on to the gist of your post. You can, if you like, write a whole post on the subject, and that's entirely up to you.
For example, I might write a whole post on Top Things On My Bucket List, because that's really what this blog is about – you know – Making Plans and Setting Goals. But then I might write a post on 10 Favorite Songs, linking out to a number of Amazon products that one would play songs on, including a review of a product or a comparison of a few.
Personal posts are a great option for promoting "things" that people can buy. Just remember that you should speak about the product like you would tell a friend in an everyday conversation.
"I saw this on TV the other week – it looked too good to be true – amazing – and you know how I've been pining for a solution for my sock drawer problem….but you know these infomercials are so slick and I was so skeptical it was gonna be a dud. But, I really wanted to know for myself if it's as good as they say it is, so YES, I was roped in by the marketing hype and I bought one. Well, it arrived today and I've already done x, y, z with it……. and OMG it's the bomb"
Yes, that's really how I talk to my best friend, sitting in my lounge room… tone it down Sandi!
So here are the challenge blog post ideas.
Go ahead and embrace them if you wish. Or write yourself your own challenge.There are so many ways you can put your self into every post on your blog.
The 31 Day Blogging Challenge List
Introduction – if you haven't done an About Me page, this is your opportunity
20 facts about my life
The Meaning of my Blog's Name
My Earliest Childhood Memories
My Guilty Pleasures
4 Personality Traits I'm Proud Of
8 Favorite Foods
Old Photos of Me (a great opportunity to sell cameras, albums, scrapbooking supplies, lenses, photography courses, ebooks etc)
My tattoos (and piercings if you have them)
First celebrity crush
Most Proud Moment
If I won the Lottery
Favorite Quotes
What is in my Handbag (another great opportunity to sell anything related to handbags and their contents)
Timeline of my day (everything you do and all the products you use to make your day function)
Dream Job
Favorite Childhood Books
What am I afraid of (failure, success and everything in between! – if you're normal!)
My Worst Habits (oh dear, that's definitely a post for THIS website)
Where I want to be in 10 years (So important for a Goal Setting blog)
Something that I miss (my mum)
10 Favorite Songs
Pet Peeves (people who don't de-sex their pets)
Difficult times in my life
Best and Worst Physical Features
4 Favorite Bloggers (do I have to limit it to 4?)
What makes me feel better
Last time I cried (a great intro to a post about a business opportunity about to expire)
Top Things on My Bucket List
Favorite Comfort Foods
Weird Little Quirks of mine
My son asked me just now (reading my post in draft, was he)… "Mum, who was your first celebrity crush?" – I'm kind of embarrassed to say, as it ages me terribly. No it wasn't David Cassidy or the Beach Boys or Bay City Rollers or Donny Osmond – that was my sister's generation.  I'm younger and hipper than her!
So.. are you going to give it a try?  If you're a blogger and have any other ideas for posts, please add them to the list via the comments section. I'd be thrilled to hear your ideas.
Cheers!

Where to now? Pick a page!!!!